text.skipToContent
text.skipToNavigation
Sinamics frequency converters
Configure and order your customised frequency converters here!
Frequency inverters from Siemens are suitable for any application and for synchronous or induction motors. Mounting is possible centrally in control cabinets, on the wall or decentrally. Safety is integrated, as are the energy savings you achieve with them. Whether pumping, ventilating, moving, positioning, machining or machining. Configure and order the inverter for your application online now! The table below shows which SINAMICS frequency inverter is most suitable for which application. For the inverters in orange, please call or send an email to our Technical Support Desk (076 - 578 28 60) . We love to help you out!

Step by step
Configuring and ordering is easy. These are the steps to get to your customised converter:
The configuration starts off on this page by clicking the button Start the configuration.
The configurator is available in English. Please select the converter of your choice in the configurator by clicking the button Configure.

 
After choosing a frequency converter, a new configuration window opens. Enter the specifications you need here. The orange fields must be filled in. If you fill in a field, this may affect input options for other fields. Therefore, always wait briefly after filling in a field so that the configurator can process your choices.

In the Accessory tab, it is possible to select accessories available for your configuration. When your configuration is complete, a CAD tab also appears. Here it is possible to download CAD files of your configuration.

When all the fields of your configuration have been filled in, a message appears at the top left indicating that the configuration is complete and that the product can be ordered.

To order, click on the orange Continue button at the bottom right. You thus take your configuration to your shopping basket on the web platform of itsme Nederland. 


Please be patient when your configuration is transferred...

Ordering is easy by clicking the button Checkout on the bottom right of the page.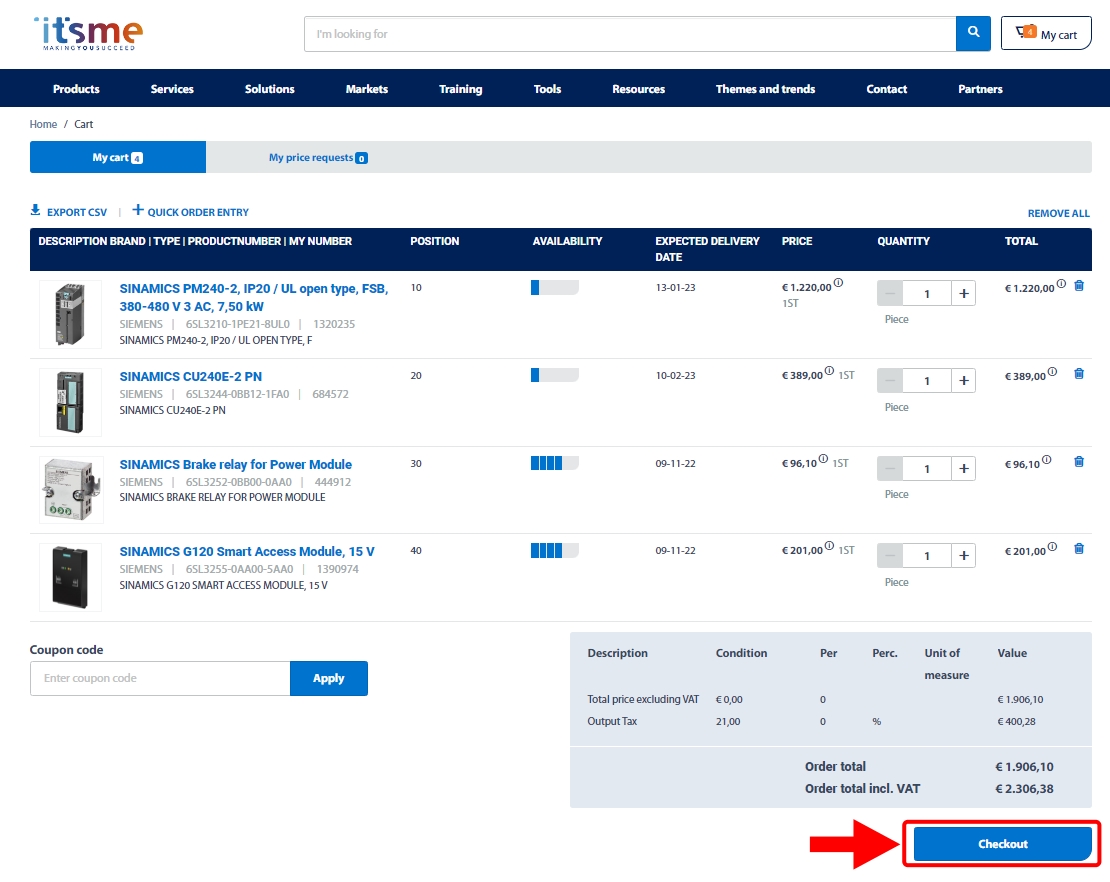 itsme | Making You Succeed with Siemens!
​​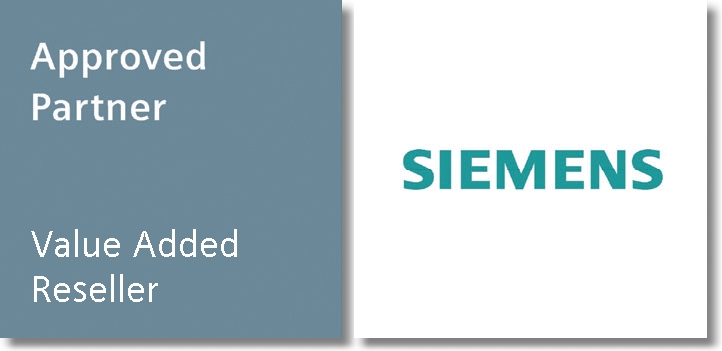 itsme Netherlands is an Approved Partner of Siemens for the following programs:
Advanced Factory Automation
Industrial Controls Electromechanical Products - SIRIUS
Industrial Controls Electronic & Communication capable Products and Systems - SIRIUS
Industrial Controls Safety Products and Systems - SIRIUS
Drives & Motion (up to 250kW)




 


​​​​​​​Trendsetters in Technology
Did you know that itsme is a trendsetter in the field of automation technology? We are the right partner to realize your automation projects. We provide comprehensive and in-depth support for both your short-term interests and your long-term challenges. itsme Industrial Automation has been providing independent training, advice and consultancy in the field of Drive Technology and Control Technology for decades. With a Technical Support Desk, Trainers and Consultants in five countries, we are at the front line of industrial innovation every day.
Please take a look here to assess what we can do for you and do not hesitate to email us or call us on 076 - 578 28 60 for a free consultation!